Latest news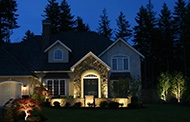 LED gardenspotlightsare the perfect choice for illuminating your outdoor space. Unlike conventional lighting, LED lights offer a high degree of flexibility, making them suitable for a wide variety of environments. LED gardenspotlightsoffer a number of benefits. These include:
More >
Shenzhen Sun Lighting Techonology Co., Ltd is please to announce the attendance of Guangzhou International Lighting Exhibition of 2017, 9-12 June, the world's biggest lighting exhibition & LED ASIA exhibition. We sincerely invite to visit our booth during the fair. Opening date & time:0...
More >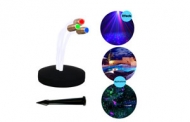 Sun Lighting now is pleased to announce the UFO Landscape Laser Light available! It's a totally new laser light that different from all types you can ever find on the market. Unlike the aluminum garden laser light, it's flexible and able to bended to any desired directions. With a lightweight and co...
More >